Commissions
Would you like a piece of art created just for you or a special someone? Ask me about a commissioned work. I can work with your photographs or mine (or a combination) to create a unique and meaningful piece.

Fine-art photo-artistic or photographic prints
Book cover art
Photo references for artists
Mural wallpaper, splashbacks, fabrics
Pet portraits
Photo restoration
Do get in touch for a no-obligation chat.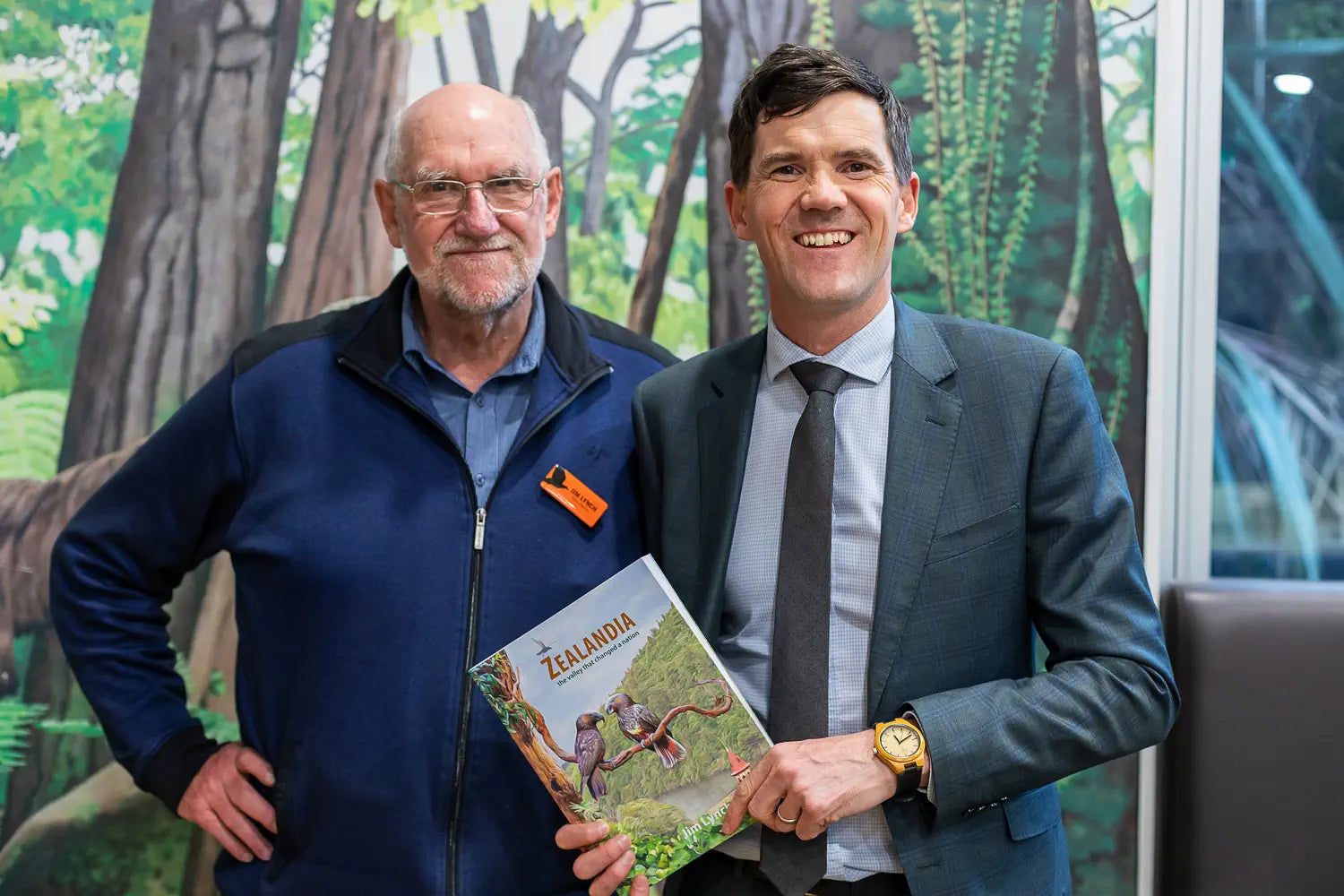 "Imagine" book cover art
Being involved with Zealandia has been life-changing for both me and Linton. So it was a huge honour to be asked to create the cover-art for Jim Lynch's book on the early history of Zealandia. Jim was the co-founder of this audacious conservation project. Jim had a list of target species he wanted, including kākā (of course!), weta, and hihi. I also tucked away some hidden surprises for him, including a korimako, and also a tiny Jim down on the historic valve tower. Every aspect was photographed in Zealandia then composited into the final image. I used a swirly painterly effect to pull it all together, and to make the West Scarp bush look like a stiff northerly was blowing through this typically windy valley. Jim's book was listed in the top 100 books in New Zealand by the Listener magazine, in 2019.
The limited-edition fine art prints of "Imagine" continue to raise funds for the Zealandia project.
Fine art prints
Fine art print from iphone photo
For this commission, Lloyd wanted a painterly image of an amazing daytime encounter with a nocturnal ruru. He'd managed to snap a photo with his old iPhone, and loved the composition and light. By using more detailed images from my own library, I was able to recreate the missing detail and turn it into a painterly-style artwork, printed as an A3+ fine-art print.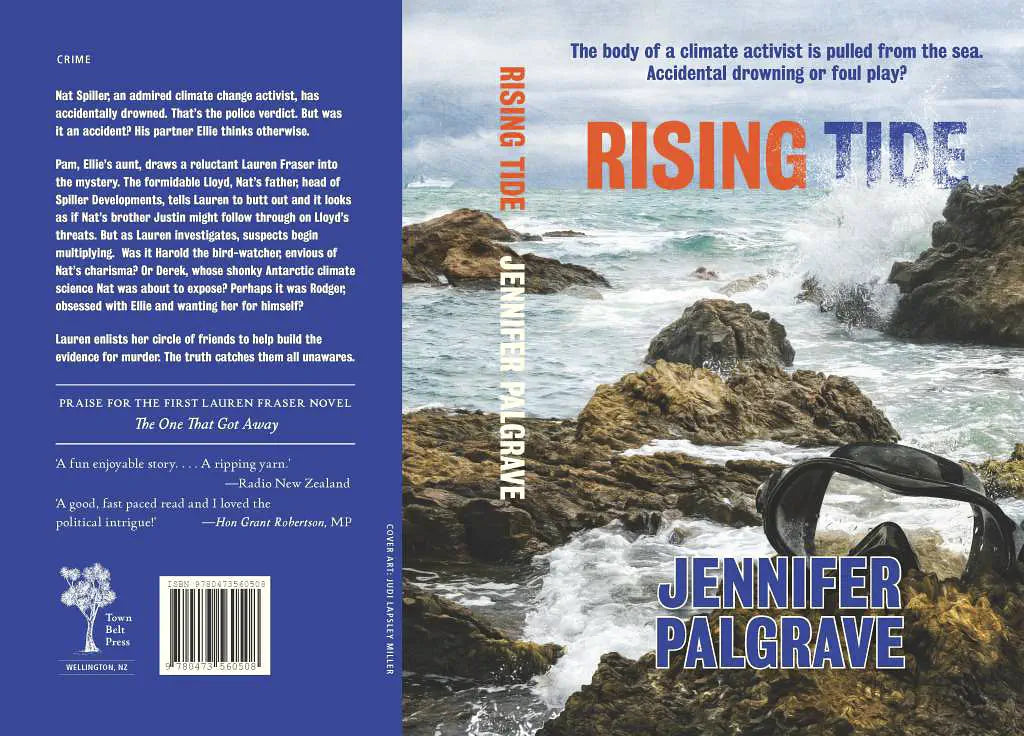 "Rising Tide" book cover art
For their second book, Hilary Lapsley and Lois Cox (writing under the penname Jennifer Palgrave) wanted a photo-artistic piece featuring the wild and rocky Wellington South Coast. We had to get the weather and tide conditions just right, so I had a browser window open most days with the Taputeranga Marine Reserve web cam playing. Finally, it all came together and on a typical Wellington stormy summer's day, I put on my wooly cap and wet weather gear and raced to the coast! The final cover was a composite of multiple photos so that the designer could place the words in the best place. A splash of sea spray cinched the look!
Get a quote
Korimako portrait "Terms of Endearment"
This commission was inspired by "His Resplendence (tūī)" - a photographic-style portrait of a tūī. The brief was for a similar look-and-feel, but for a korimako (bellbird) - a special gift for a special sister. At that point, I didn't have good korimako photos in my library, so we didn't commit to the commission until we had the perfect photo. Fortunately, this beautiful fella decided to oblige and pose!
Fine art prints
Let's have a no-obligation chat